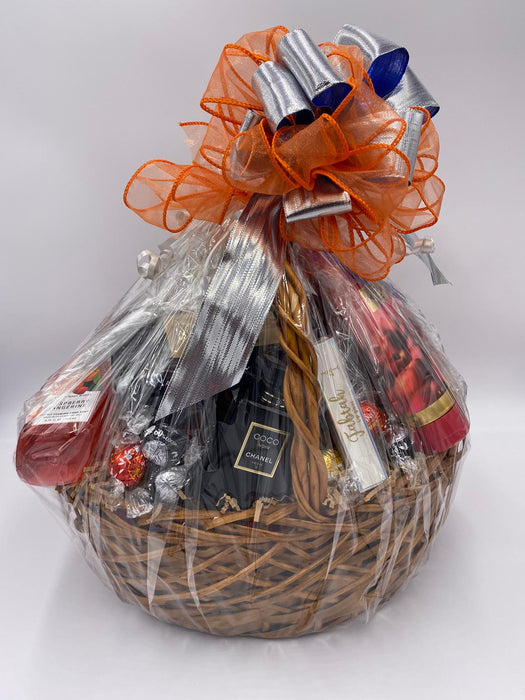 The ideal gift for your beloved ones will thank you for: Perfect as a congratulations basket, college care package or a corporate gift basket. Elegant and unique, this basket of treats can be adapted to nearly every need: Birthday gifts, get well soon gifts and more!
The perfect gift idea: Find the way to your woman's heart and delight her with something truly special when presenting this gift basket. Personalize it with a thoughtful written message on the enclosed gift note card to win the heart of your girlfriend, wife, mom, sister or friend. What better way to celebrate Birthdays, Anniversaries, Christmas, Mother's Day, Easter, Thanksgiving with the ultimate beauty of a gift basket!
This distinguished gift basket features many luxurious items including Coco noir perfume by Channel, Clinique cleansing towelettes, Fabtah lip gloss, Bath and Body Works set of (body lotion, body splash, shower gel and sponge), Bath and Body Works scented candle, chocolate and more.
P.S. We give you the opportunity to add the items of your choice, call or text 786-567-7107.