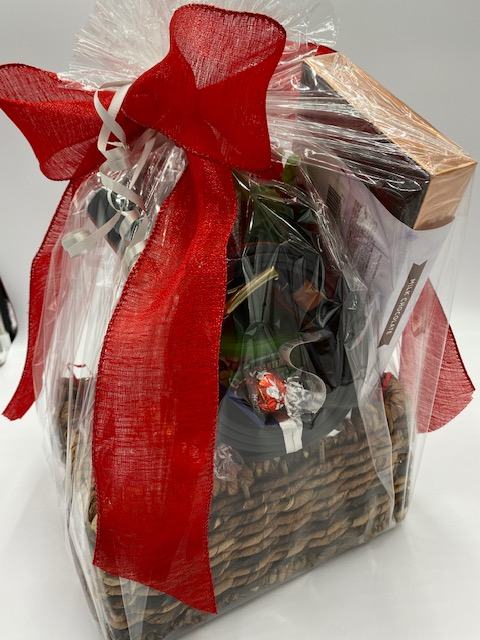 Maevi Collection Men gift basket
A great gift to sent any time of the year: Perfect as a congratulations basket, college care package or a corporate gift basket. Elegant and unique, this basket of treats can be adapted to nearby every need: Birthday gift, get well soon gift and more...
The ideal gift idea: Find the way to your man's heart and delight him with something truly special when presenting this gift! Personalized with a thoughtful written message on the enclosed gift note card to win the heart of your boyfriend, husband, dad, brother and friend. What better way to celebrate Birthdays, Anniversaries, Christmas, Father's day, Easter day, Thanksgiving with the ultimate beauty of a gift basket!
This distinguished basket features many items including: Perry Ellis reversible leather belt, Perry Ellis leather wallet, Tommy Hilfiger leather belts, 2X9.4 oz Russell Stover milk and dark chocolate, Lindt milk chocolate truffles 6oz, Nut.rition mixed nuts 9.75oz...